Ash, fear, moments of reconciliation; darkness, hope, moments of regret. What will the Apocalypse bring for you?
Apocalypse Chronicles brings together stories, memories, and endings. Woven together by their collective experience, each tale offers a unique and harrowing understanding of what the Apocalypse will mean for their world. Families, worlds, futures and pasts are explored in this unique anthology that brings together fiction from authors from across the globe.
Bear witness to the end of the world as you know it; but will you know how it will end?
We invite you to read and hope you enjoy this collection.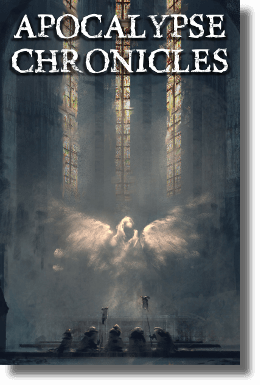 The Russian Sleep Experiment
Four political prisoners living in a 1940s Siberian POW camp volunteer to be Subjects in a Soviet Military experiment. They are promised freedom in exchange for completing the exercise. In return they must endure 30 days without sleep, fuelled by Gas 76-IA.
The longer the experimentees endure insomnia, the more they deteriorate. Words and pleasantries break down until they turn on each other. Researchers look on, neutral, and take notes for the super soldier applications possible with this new, wonder drug. One researcher, Luka, stands alone in believing the experiment needs to be stopped before irreversible damage is done but is he too late?
The Subjects no longer want the Gas switched off…
Illustrations by award-winning graphic artist Daniel Tyka.
In a future of bleakness and roboticism, a totalitarian government enforces upon the people a lifestyle that lulls them into a state of obedience. Your career and social status are predestined and you cannot alter it – this is a reality that walks a fine line between evoking sensations of fear and inducing a sense of futility.
A dystopian reality can sometimes turn out to be as powerful and strong as it can be fragile, collapsing in on itself from one second to the next. As a race, we are fascinated with what comes next, what's over the hill and, inevitably, what happens if we're left all alone. How can things go on? What lessons can we learn?
Broken Worlds: Dystopian Stories takes a peep into an all too possible future. Narration and style change from story to story, but the core of this volume is human emotion. Coloured by their cultures and backgrounds, the storytellers featured in this volume take the idea of a society at extremes and weave a variety of outcomes.
We invite you to read and hope you enjoy this collection.
A desolate landscape, wracked with upheaval, the uncanny nature of a place once so familiar. A revelation of what was formerly undisclosed, the harbingers of apocalypse are edging ever closer…
The wasteland of abandoned memories, the end of the world or a chance for a new beginning. Be it a personal apocalypse, or one of great cataclysm, the stories that arise from the rubble are tales of aftermath and tales of survival. Bridging the gap between Science Fiction and Horror, the gothic overtones of the apocalyptic imagination are explored to their full extent in these short stories.
After the Fall is a collection of twenty short stories, all apocalyptic or dystopian in nature. Some bringing laughter and others bringing tears, but each unique in its interpretation of the theme.
Fall – for some a word that denotes the time of year when trees shed their leaves, for others a season that passes with pain – a fall from a roof – a fall from grace; whilst even others embrace a time of joy – falling in love. So time passes… falling from season to season, embracing the emotions of our existence – pain, healing, love, joy, maturity, until in the footfalls of those who have gone before us, together with the world we live in, we enter the autumn of life…
This collection of short stories will give you the chance to get acquainted with 16 of the best short stories among almost 200 submitted to the first contest organized by Almond Press, all chosen for their intellectual and emotional appeal. International in scope, this collection represents the richness and variety of the human condition in a profound, and at times provocative way. Each of the 16 authors in this collection represents a different writing style, a different approach to storytelling, and an original interpretation of the theme.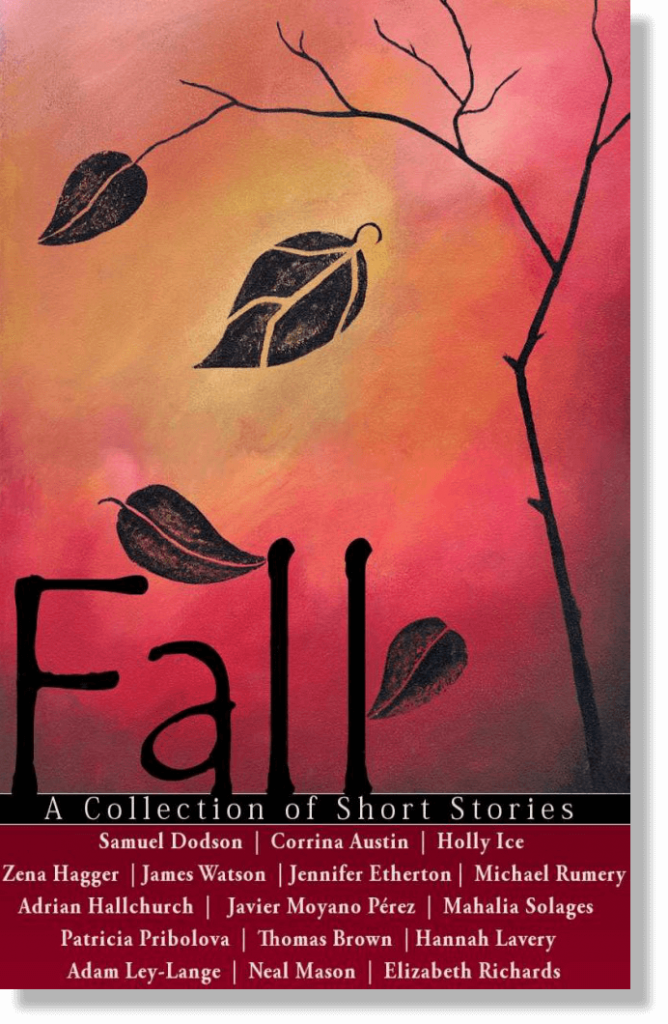 Subscribe to our mailing list and receive updates about future dystopian short story competitions and new releases
(we don't send spam)